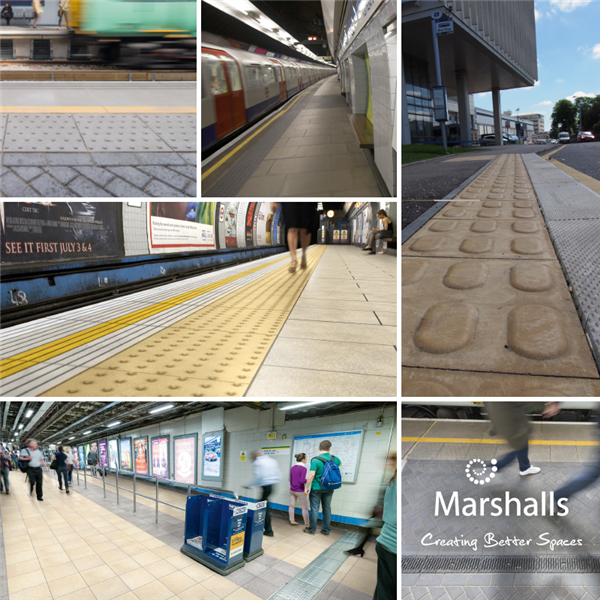 Car Parks
We can provide an extensive range of Marshalls paving for commercial projects, and specialises in delivering versatile surfacing solutions for a broad spectrum of uses through its range of commercial block paving products.
Having supplied many rail companies with products for their platforms and surrounding hard landscaping, including products for pathways, kerbs and block paving solutions for car parks, we deliver high-quality, durable products that meet the changing needs of our landscapes and offer new ways to enhance the use of space.
By offering a diverse and comprehensive range of commercial paving blocks,  we can provide Marshalls  products and processes that both helps to protect the environment and speed up installation times.
When it comes to car parks in public spaces, the need to manage surface water has become increasingly important in recent years. More than ever, in addition to balancing aesthetics and structural performance, it is also vital to consider how block paving surfaces manage surface water runoff. Marshalls specialise in permeable concrete block paving, and their market-leading Priora system has been proven over 15 years of successfully installed projects. The patented nib on the edge of the Priora blocks creates voids through which water falls into a specially prepared sub-base. The nibs interlock to enhance surface stability, with tests showing they provide 40% more interlock than their standard block. The end result is maximum structural integrity as well as unsurpassed SuDS performance.
Stations – Tactile flag paving is used to help inform those with poor vision in urban spaces, allowing them to enjoy their journey just like everyone else. It can be shaped to inform the safest direction of travel, as well as to point out any dips and turns in the path. Employed on train platform edges and kerbside, users can rely on the message it sends to travel safely.
Linear Drainage
Linear drainage –  We stock an extended range of linear drainage inclusive of composite gratings for non–conductive surface water removal.
Having supplied rail projects and stations around the country, we're confident we have the furniture, rail paving and coping you need for your large-scale rail projects.
All our paving meets slip resistance requirements, and Marshalls' rail products, including railway platform copings, are manufactured in accordance with Network Rail standards and British Standards for use on Network Rail schemes, as well as being DDA compliant.
Station Parking
PDM can offer a range of ACO KerbDrain is a combined drainage and kerb product that has been used in East Midlands Parkway Station to keep the car park clear of standing water. It also removes run-off from the new station access road and with its range of accessories was used to create the bus and taxi pull-ins along the main entrance apron.
Parking decks
More bespoke drainage solutions are required in places where space is limited, such as in parking decks or in King's Cross Square, which sits just 500mm above the roof of the London Underground ticket hall. ACO Deckline, a shallow invert channel drainage system, is ideally suited to sit above structural slabs or where excavation depth is limited such as in parking decks.
ACO Modular 125 is another channel drainage option designed for restricted installation areas, as it has a shallow depth and a Vee-bottomed profile to improve hydraulic flow and enable self-cleansing. This has been used in Docklands Light Railway and is made from corrosion-resistant stainless steel for the demanding conditions seen there.
We can assist with The ACO Design Services Team is able to work closely with you through the entire airport drainage project requirements. We also offer design surface software for you to make your own calculations, as well as BIM product files to support the latest efficient project delivery methods.